"Chessmaster 10th Edition is the perfect computer game for the whole family," said Tony Kee, vice president of marketing, Ubisoft. "Everyone from beginners to veterans will have a great experience learning to play and advancing their game. Studies have shown that chess improves critical thinking, concentration and creativity, and Chessmaster 10th Edition is a great way to learn and master the game of chess."
Chessmaster 10th Edition, a landmark edition to the bestselling brand in chess, features the largest and most compelling upgrade ever to both gameplay and graphics.
Improvements include:
New, easy-to-navigate interface with drop-down menus that are loaded with coaching options.
New online module that provides a ranking system, create-a-tournament, teaching tools, chess chat and more.
New Chessmaster Academy, featuring personalized instruction on everything from basic moves to advanced strategy as taught by some of the world's most famous players – including International Master Josh Waitzkin and Grand Master Larry Christiansen.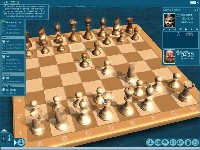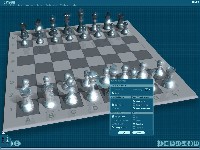 Additionally, the wide appeal of Chessmaster 10th Edition will attract both brand-new and experienced chess players. Beginning and casual players will be entertained by animated chess pieces, a simplified learning section, and skill-appropriate AI-controlled opponents. Younger players will enjoy using the 3D glasses enclosed inside the box to view the chess sets in ultra 3D. Intermediate players can hone their skills by learning the best attacking moves as taught by chess champion Larry Christiansen in the Academy. Players of the previous Chessmaster versions will appreciate the upgrade path, a $10 mail-in rebate offer that can be redeemed via the on-box coupon.
For more information about Chessmaster 10th Edition, or to download a playable demo, please visit the official website at www.chessmaster.com.

More articles about Chessmaster 10th Edition